We leven in een tijd waar afleiding op de loer ligt. Met social media en smartphones die constant onze aandacht vragen, hebben veel mensen dan ook moeite om de focus te behouden op het werk of op school.
Toch is het erg belangrijk om de focus te blijven behouden, want je werk is je inkomen en school is evengoed belangrijk. Daarom willen we in dit artikel enkele tips geven om je focus te kunnen behouden. Een middel als LTO3 schijnt overigens ook te kunnen bijdragen aan een betere focus.
Geen afleidingen meer hebben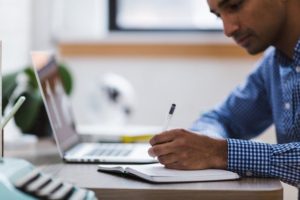 Dat mensen snel zijn afgeleid, komt natuurlijk voornamelijk door de vele afleidingen die er zijn. Veel mensen geven toch wel aan dat de smartphone hier een grote rol in speelt. Leg je telefoon daarom gewoon eens weg. Als je aan het werk bent heb je de telefoon misschien wel nodig, maar probeer hem gewoon eens een paar uur weg te leggen. In het begin is dit enorm moeilijk, maar na verloop van tijd zal dit steeds beter zijn. Je denkt misschien dat mensen verwachten dat je direct reageert, maar als je dat niet doet, dan merken ze dat vanzelf. Het kan vast even wachten, relax!
Zet relaxmuziek op
Wanneer je aan het werk bent of aan het leren bent voor school, kan het zeker helpen om een beetje relaxmuziek aan te zetten. Op Youtube staan diverse video's met dergelijke muziek. Door deze muziek gaat er een relaxte sfeer hangen in je werkruimte of studeerkameer. Je kunt dan natuurlijk nog steeds afgeleid worden, maar door de relaxte sfeer zul je over het algemeen ook beter kunnen focussen. Probeer het gewoon eens uit!
Maak een planning en volg die ook
Een planning maken doen natuurlijk veel mensen, maar het is voornamelijk belangrijk om de planning ook echt te volgen. Als je bezig bent met studeren of aan het werk bent, probeer je dan te richten op de planning. Als scollen op social media geen onderdeel is van jouw planning, doe het dan ook niet! We hopen dat je iets hebt aan de tips uit dit artikel.